Deliver Smarter Devices
Building better 'intelligent' machine-to-machine systems.
Companies increasingly want to adopt intelligent devices that provide real-time analytics, proactive diagnostics, and remote management and updates. This new class of devices – machine-to-machine (M2M) – are connected, more autonomous, and less costly to operate. They are also at greater risk to exploit, breach, and system failure. To combat these cyber threats, more organizations are turning to rigorous analysis processes and tools that can help them with IEC 61508 compliance, to expedite development, verification, and deployment.
GrammaTech's CodeSonar provides an industrial controls solution to support your team's SAST needs:
Supports the latest industrial standards, i.e. IEC 61508
Unlocks hidden defects from your supply chain
Reduces your business risks through real-time visibility into your code quality
Empower your teams to deliver the best connected M2M devices on the market without the risk.
---
Join other organizations who rely on GrammaTech to ensure quality, safety, and security in their industrial automation solutions:
CodeSonar helps you comply with industrial coding standards:
IEC 61508
EN 50128
DISA STIG
Mitre's CWE
Build Security In (BSI)
U.S. CERT
Learn more »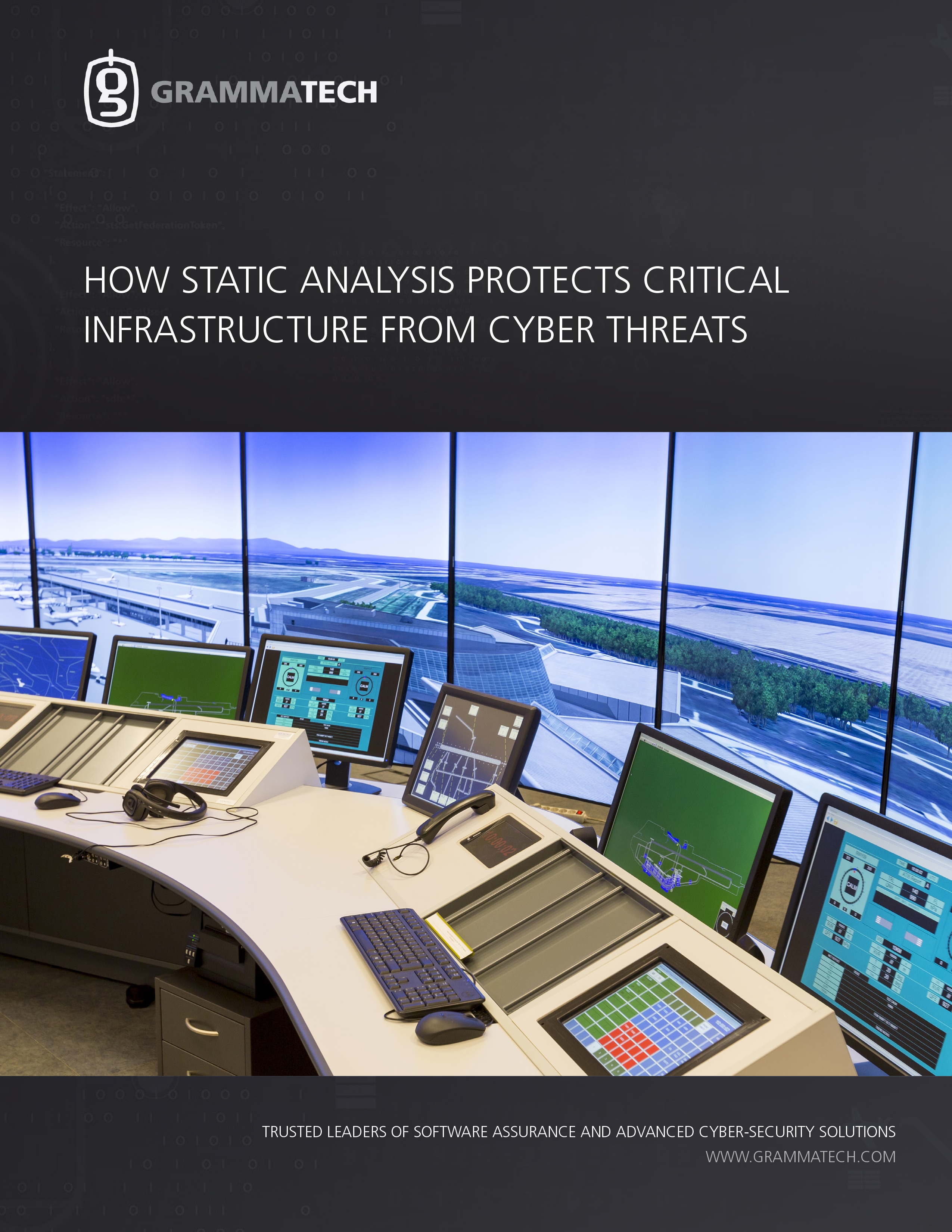 How Static Analysis Protects Critical Infrastructure from Cyber Threats
Until recently, hackers didn't frequently target SCADA systems because critical infrastructure systems were mostly isolated from outside networks. Now, SCADA systems are widely connected to the internet, and malicious hackers have new access through a virtual attack path. Unaware of this trend, embedded developers are largely uninformed of the risks of insecure code, focusing on safety and reliability versus the emerging cyber threats.
Given the high cost of failure and the exponential increase of cyber attacks, SCADA architects need to immediately address security end-to-end. This paper will help developers of embedded and IoT systems learn how to build security and safeguards that are resistant to human error, natural disaster, and cyber attacks.